MISSION | WHO WE ARE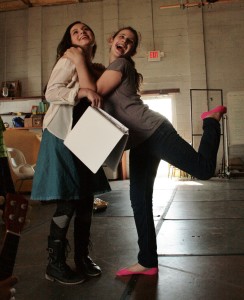 The Girl Improved MISSION:
Girl Improved creates opportunities for fair and positive representation of girls in the entertainment industry.
Who Is Girl Improved?
Girl Improved is one girl and many girls. Andee Kinzy, the Founder and Director, is the driving force, but the organization couldn't have started without all the support and hard work by the Founding Members: Analisa, Grayce, Liliana and Zia. We continue to reap the benefits of many girls, boys, women, men and non-conforming individuals who volunteer their time to empower others.
Save
Save
Save