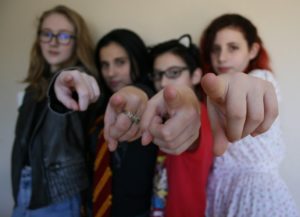 DONATE TO GIRL IMPROVED
The Girl Improved Project is a part of ImprovEd Arts, a sponsored project of Austin Creative Alliance. We are currently raising funds for multiple projects:
Our smArt of Filmmaking club – where girls create mini-movies on their smartphones and receive feedback from peers and pros.
Girl Improved, the Web-Series – a series designed to inspire, educate and empower girls of all ages; where female creatives provide viewers with feedback from the trenches.
Save
Save
Save
Save
Save
If you wish your donation to be tax-deductible, please visit the donation page under our fiscal sponsor, Austin Creative Alliance: