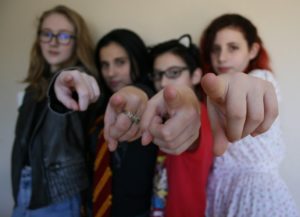 DONATE TO GIRL IMPROVED
The Girl Improved Project is a part of ImprovEd Arts, a sponsored project of Austin Creative Alliance. We are currently raising funds for the first annual GIFT Fest.
Your support helps make it possible for girls to: Write. Produce. Direct. Improve. Thanks for making a difference!
Save
Save
Save
Save
Save
For tax-deductible contributions, please visit the donation page under our fiscal sponsor, Austin Creative Alliance: