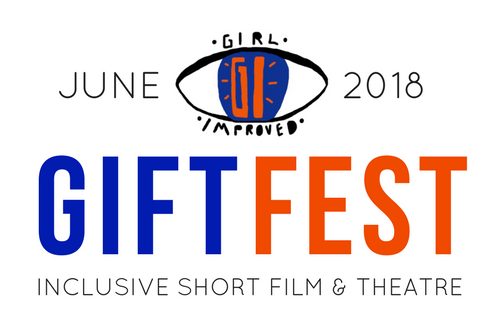 Frequently Asked Questions
Is there a fee to submit?
Yes. There is a $10 fee per submission.
I can't afford the submission fee, are there options?
Thanks to the generosity of donors, we have scholarships available. Please contact us to let us know your needs.
I'm a boy, can I participate?
Of course. As long as you follow the mandate (50% of the key creative team, crew & cast are female or non-conforming), we welcome your submission.
How do I submit?
Click on the "Submit" button on the GIFT Fest page. This will take you to a Google form. Fill out the information on the form, including a link to your creative piece. When you hit the submit button, it will take you directly to the PayPal page.
I don't really make films or theatre, but I am Girl Improved, do you accept other artistic mediums?
Yes! Ground Floor Theatre has a gallery space in the lobby and we welcome art created by female or non-conforming youth who fit our age range. We're also looking for a girl-heavy bands to play during the festival. Click on the submit button on the GIFT Fest page.
This is awesome and I want to be involved! How do I volunteer?
Check out our Volunteer page.
I'm not an artist, are there other ways to be involved?
It takes a village… Look at our Volunteer page for ideas.
How do I donate?
We welcome any and all donations. Please visit our Donate page.
I'm planning to come from out of town for this, where can I stay?
Hotel options coming soon.
Where do I eat around Ground Floor Theatre?
Eating locales coming soon.