2014-2015
Our inaugural project culminated in two one-act plays: Bad Spies, written and directed by 11-year old girls and Jaded, written and directed by 13-year old girls. Both productions were produced by the team and featured performances by the majority of the creative team.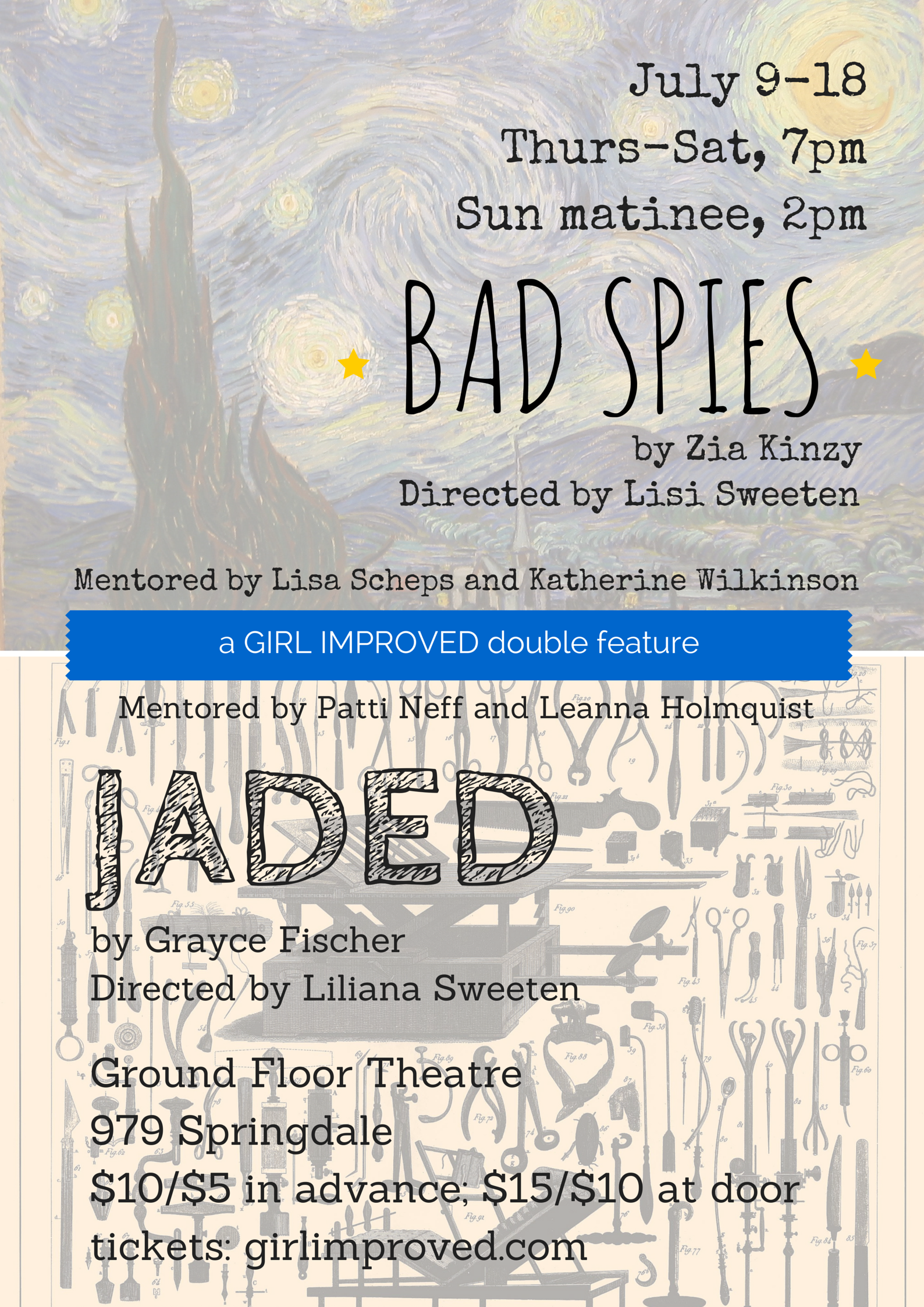 THE PUPPETEERS HANDBOOK
A play written for Girl Improved by Liliana Sweeten, 14, and directed by Grayce Fischer, 15. "The Puppeteers Handbook" tells the story of Emily and Samantha, two former friends who have become a dancer and a criminal artist. When they're reunited under supernatural circumstances, neither wants to work together- but they soon realize it's their only choice.
Slated for a theatrical production, then transferred to film, there was not enough funding to get this production off the ground.